PURCHASE YOUR PINK SHIRT BY FRIDAY, JANUARY 19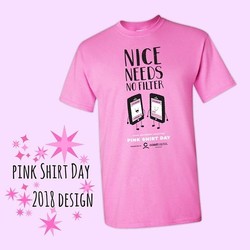 Win Ferguson Elementary, along with other schools, businesses, organizations and individuals across Canada, will be participating in Pink Shirt Day. We are encouraging students, staff and families to wear pink on Wednesday, February 28 for Pink Shirt Day.
Pink Shirt Day started in Nova Scotia in 2007 by teens committed to end the problem of bullying in schools. We encourage everyone wishing to participate in Pink Shirt Day to spread kindness throughout our school community. We have the capacity to prevent bullying and instead, spread kindness throughout the community.
Individuals can get involved in the movement by purchasing and wearing official pink shirts, planning pink shirt events and promoting everyone to wear pink.
Win Ferguson Elementary will be ordering and distributing the official 2018 pink shirts, this year. Students and families may purchase these shirts, if they so choose.
If you would like to purchase the official pink shirt, we ask you to purchase these shirts ONLINE, through the PowerSchool Parent Portal. (PowerSchool Parent Portal is also used to access your child's report card.)  We have added an online form to ease the ordering process.
To order a shirt(s):
Log in to your PowerSchool Parent Portal account and click on fees.
Under additional items you will find the Pink Shirt Day Order Form.
Please complete and submit payment online.
If you need assistance with your PowerSchool Parent Portal account, please contact the school. If you are unable to order through the Parent Portal, please complete the attached order form.
The order deadline is FRIDAY, JANUARY 19 . No late orders will be accepted. The price is $7.00 for a Youth T-Shirt and $10.00 for an Adult T-Shirt. If the size you requested is unavailable, it will be replaced with the next closest size. We are unable to provide refunds for unavailable sizes.
ONLINE REGISTRATION Begins Jan. 15 at 6:00 PM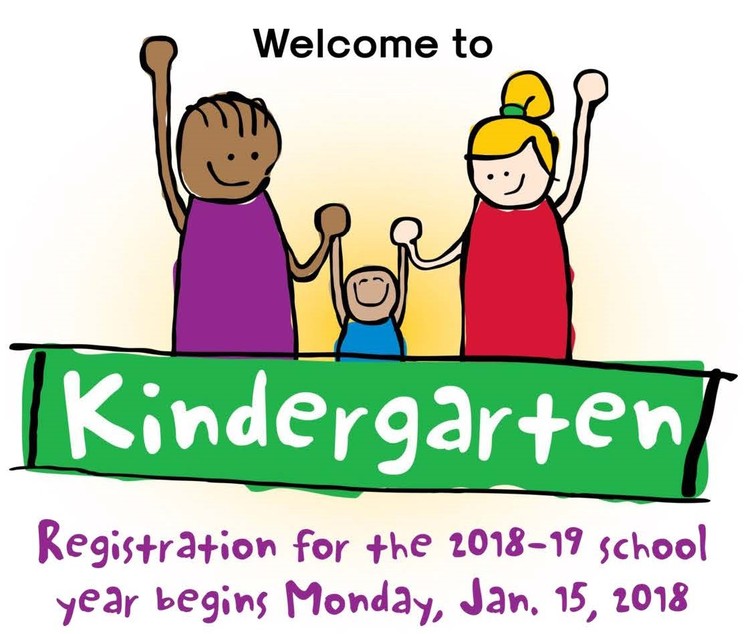 The online registration form will be available starting January 15, at 6:00 PM. Paper registrations are no longer being accepted.
Click here for Online Registration Form: Online Registration Form
For more information, click here: Kindergarten Information
For Kindergarten Calendars, click here: Calendar Kindergarten 2018 19 GroupA   Calendar Kindergarten 2018 19 GroupB
Accountability Pillar Surveys - For Parents with Children in Grade 4, 7 and 10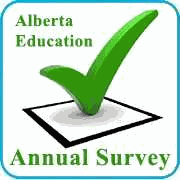 From January to the end of February, Alberta Education will be conducting the annual Accountability Pillar Survey.
In January, parents of students in grades 4, 7 and 10 will receive a survey from Alberta Education.
In February, students in grades 4, 7 and 10 and all teachers will be completing their surveys online at school.
All surveys are anonymous and ask questions about experiences with your school. In addition to English and French, the parent survey is available in Chinese, Punjabi, Arabic, Blackfoot, Dene, Cree, Korean, Spanish, Tagalog and Urdu. Please contact the school if you require a survey in a language other than English.
Please complete the survey, as it helps us to improve the things we do at the school. Thank-you in advance.
UPCOMING 2018-19 PRE-ENROLMENT AND REQUEST TO ATTEND A NON-DESIGNATED SCHOOL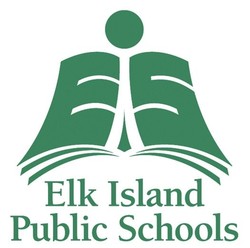 Effective for the 2018-19 school year, Elk Island Public Schools (EIPS) is changing the way in which students apply to attend a non-designated school. From March 1 to 15, 2018, parents of all EIPS students are being asked to pre-enrol their children online and indicate whether their child will be attending their designated school or if they wish to register at a different school. Acceptance at a non-designated school is based on available space–families will be advised of the outcome by April 13, 2018. Because of high enrolment numbers, some schools won't be accepting any non-designated students. Schools with closed boundaries will be identified prior to the pre-enrolment process.
Please note that should you request a non-designated school for your child and need busing, there are fees associated with this choice. Visit Transportation Services for more information.
As part of the pre-enrolment process, parents are also asked to check and update phone numbers, email addresses, mailing address and other important data – doing so will both make sure that the Division has the most current information available and eliminate the need to fill in the paper Correction Form that has traditionally been sent home every fall. Better yet, families will be able to go online and update their child's data throughout the year as circumstances change. 
To determine your child's designated school, please check EIPS school boundary maps.
EIPS NUTRITION ADMINISTRATIVE PROCEDURE SUPPORTS SCHOOLS IN CREATING A HEALTHY EATING ENVIRONMENT.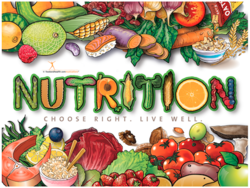 Classroom education, foods served or sold, special events, classroom rewards or celebrations and fundraising are all considered within the Division Nutrition AP. It takes the whole school community to be successful in making healthy changes in schools. Parents play an important role in supporting healthy initiatives in their child's school.
Teachers will play a role by monitoring what they bring into the classroom and school to use as rewards and incentives.
We ask parents to play their role, by not bringing "Choose Least Often" foods to schools for birthdays, holiday celebrations and class parties. Instead of doughnuts, cupcakes and cookies, consider fruit or a food from the "Choose Most Often" category. Treats that are not food related could also be a possibility. Parents could consider sending in a "Birthday Book" to be added to the classroom library with an inscription in it to commemorate their child's special day. Be creative, while trying to ensure that you follow the new guidelines.
 Click on the links below, for more details.
Administrative Procedure 164, Nutrition
Alberta Nutrition Guidelines for Children and Youth (ANGCY) Learn more about eating healthy and food selection choices in the following categories:
Choose Most Often
Choose Sometimes
Choose Least Often
Healthy Food Checker This tool allows individuals to check the nutritional information on single serving packaged food against the ANGCY. By entering the information from the nutrition label, the food will be categorized into CMO, CS or CLO foods.
January 2018 Newsletter
Check out January's Edition of "The LINK" here January 2018 Newsletter
 All newsletters are available online only, all year.
School Council/PTA - Meetings for 2017-18
Take a moment to check out the great things our School Council and PTA do for students at our school. Because your child goes to WFG, you are automatically a member of the School Council and PTA.
Check out the School Council/PTA website link at http://winfergusonparents.com/
Join the Win Ferguson School Council and PTA meetings to get involved in the ongoings and decisions of our great school! Meetings start at 6:45 PM in the Learning Commons.
Meeting Dates: October 30, Nov. 27, Jan. 15, Feb. 12, Mar. 19, Apr. 16, May 28
All meetings are in the Learning Commons and begin at 6:45 PM.
Check out Ms. Lindsay's Learning Commons Page
If you want to find out more about our Learning Commons (formerly known as the library), click on the link below. Ms. Lindsay has all kinds of great info about what's new, lending policies, timetables, etc.
Take the time to have a look!
Click hear for the Learning Commons Page
Division News