District Notice
Please Be Advised: Student schedules
Student schedules posted on PowerSchool are not yet finalized and could change at any time. All schedules are finalized at the start of the new school year. Parents or students needing more information about timetables should contact their school, when it reopens in late August.
School Notice
Win Ferguson Elementary is Closed for the Summer
Our office will reopen on August 23. If you have any school-related questions or concerns while the school is closed, contact the Central Office at Elk Island Public Schools at 780-464-3477—the office is open all summer.
2017-18 PLANNING FOR BACK TO SCHOOL
We have had an exciting year at Win Ferguson Elementary and we're looking forward to welcoming new and returning students for 2017/2018.
Win Ferguson Elementary will soon be closed for the summer, but will reopen again on August 23th at 9:00AM for new registrations. Please visit the school during the following times to complete the registration process for your children.
Main Office
August 23, 24, 25 2017  9 a.m to 3 p.m.
Browse through our website for registration, calendar, program, and other information to help you plan, for next year. For general information about back to school throughout Elk Island Public Schools (EIPS), visit the division website at www.eips.ca in August.
First day of Class for Grades 1-6 is Tuesday, August 30.
Students will come to the gymnasium on the first day where they will find out who their teacher is and meet him/her!
Kindergarten will have a staggered entry during the week of August 30 – September 1. Kindergarten parents will be contacted as to which day of the first week your child attends. Regular Kindergarten classes will begin on September 5th.
New Students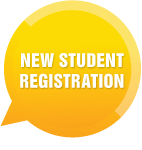 Is your child is starting at our school for the first time in the fall? If you haven't yet registered, there's still time—simply fill out the Student Registration Form and drop it off at the school when the office reopens on August 23 between 9 a.m. and 3 p.m.
Don't forget to bring with you: proof of residency and the student's birth certificate.
All families using EIPS Student Transportation services for the 2017-18 school year should have already received a tentative route schedule. Those required to pay applicable transportation fees should have also received a separate invoice outlining payment information—we encourage parents to pay pay fees online.
If you haven't received a letter from Student Transportation yet, and would like to inquire about busing for your child, contact Student Transportation at 780-417-8151.
Look for bus passes and any updated route information in your mail in August.
Important Dates and Times

For a complete list of holidays and school-closure days during the 2017-18 school year, refer to the EIPS Division Calendar.
Sync the School Calendar to your personal calendar
Purchasing school materials? Before you shop, check your child's School Supply List
School Fees

Families are invoiced for school fees at the beginning of every school year. Fees are due within 30-days of the invoice date. The simplest, and most convenient, way to pay schools fees is using ACORN by logging into the PowerSchool Parent Portal. If circumstances exist where you are unable to pay your students fees you can apply to have fees waived by submitting an Application for a Waiver of Fees.
For more information:
EIPS fees and waivers
Win Ferguson Elementary fees and waivers
Student Transportation fees
Tools for School
If you're a parent, or know of a parent, who needs help purchasing school supplies this year, we can help. EIPS has once again partnered with the United Way for the 2017-18 Tools for School campaign. Annually, Tools for School provides backpacks filled with school supplies to students in kindergarten through Grade 12 whose families have limited resources. When classes resume, we respectfully distribute these backpacks to students who've order them. To place an order, contact the EIPS Central Office at 780-464-3477.
Report Cards Are Now Available on Parent Portal

All Grades K-6 Report Cards Published on June 29 at 3:15 PM
Parents are reminded that ALL K-6 report cards will be published on the Parent Portal at the same time; June 29th at 3:15 PM
Please ensure you have access to the Parent Portal. If you do not, click here for the PowerSchool Portal to find out how to gain access.
If you are wondering about the new report cards, have a look at the Parent Guides for the New Report Cards.
Click on the link here. Link to Parent Report Card Guides
School Council/PTA - Organizational Meeting 2017-18
Please be advised that the first meeting of school council for the 2017-18 School Year will take place on Monday, September 18, 2017 at 6:45 pm. At this time, elections will take place for the positions of Council and PTA Chairpersons, Vice-chairpersons, secretaries, and treasurer. Committee members will also be appointed, at this time. We encourage you to attend this important meeting, as all WFG parents are members of our school council.
Take a moment to check out the great things our School Council and PTA do for students at our school. Because your child goes to WFG, you are automatically a member of the School Council and PTA.
Check out the School Council/PTA website link at http://winfergusonparents.com/
Join the Win Ferguson School Council and PTA meetings to get involved in the ongoings and decisions of our great school! Meetings start at 6:45 PM in the Learning Commons.
Check out Ms. Lindsay's Learning Common Page
If you want to find out more about our Learning Commons (formerly known as the library), click on the link below. Ms. Lindsay has all kinds of great info about what's new, lending policies, timetables, etc.
Take the time to have a look!
Click hear for the Learning Commons Page
Division News