Extended Boundary Exemption Request Process for Fort Saskatchewan.
EIPS has extended the 2016–2017 boundary exemption request process for the City of Fort Saskatchewan only for families affected by the 2017–2018 elementary boundary changes.
Fort Saskatchewan families interested in moving their child(ren) to their new designated school next year instead of waiting for new attendance boundaries to take effect in the 2017–2018 school year can apply to do so by filling out a Boundary Exemption Request Form and submitting it to the school you are requesting to attend. The application deadline is May 31, 2016.
More information about the process, timelines, and details about Student Transportation services are available on the Division website.
New Boundary Information!
The EIPS Board approved the new elementary attendance school boundaries (click on the link) for the City of Fort Saskatchewan, which take effect at the start of the 2017–2018 school year. The new elementary boundaries will help ease current utilization issues at the elementary schools in Fort Saskatchewan; provide a more balanced long-term growth strategy between schools; and offer a healthy sense of community at each school.
In May, all families directly affected by the new attendance boundaries will receive a letter in the mail to notify them what their new designated school is for the 2017–2018 school year.
More detailed information (click on the link) about the new SouthPointe School, the elementary attendance boundary map, grandfathering, student transportation, and the extended boundary exemption request process is available on the Division website.
SPUD Playground Fundraiser
"Think Win-Win"
Get Healthy & Give Back!
Get a box of organic fruits & vegetables for $10 off -- and SPUD will donate $10 to Win Ferguson Playground Fund!
EIPS 2015-16 Parent Survey Results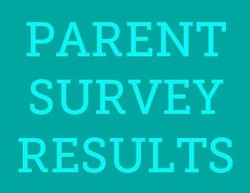 Elk Island Public Schools (EIPS) is committed to ensuring all parents and guardians of students within the Division have a chance to share their thoughts on the overall performance of their school and the Division. One of the ways EIPS ensure its parent's voices are heard is by conducting regular surveys.
In November, the Division invited parents and guardians to participate in an online parent survey. They were asked 15 questions about the quality of teaching, school leadership, parent engagement, and more. The online survey received an impressive 19 per cent response rate, with more than 3,170 responses from parents and guardians across the Division. We will use the results of the parent survey to help inform its school and Division planning. 
The complete results report, including summaries of participation and responses by question, is now available.
Noon Supervisors Needed!!!!
We are seeking noon supervisors. If you or anyone you know would be interested in this position, please contact us. Part-time and substitute positions available right now, that could turn into full time opportunities!
School Council/PTA has a new website!
Win Ferguson School Council/PTA has a new website!!
Take a moment to check out the great things our School Council and PTA do for students at our school. Because your child goes to WFG, you are automatically a member of the School Council and PTA.
Check out the link at http://winfergusonparents.com/
Join the Win Ferguson School Council and PTA meetings to get involved in the ongoings and decisions of our great school! Meetings start at 6:45 PM in the library.
List of Meeting Dates for 2015/16
October 26th; November 23rd; December - no meeting; January 18th; February 29th; March 21st; April 18th; May 30th; June - no meeting
Google Map to Win Ferguson School
Click on the following link for directions to our school: View Larger Map
Division News