School Notice
School Closed - April 28th for Professional Development
Kindergarten Information Night (Parents Only) - April 26, 2017 at 6:30 PM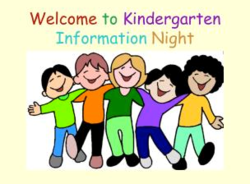 Kindergarten registration is now open for the 2017–2018 school year. Families who have a child registered are invited to attend our Kindergarten Information Night on April 26 at 6:30 PM. This night is for parents and guardians only. Please do not bring your children. Kindergarten students will visit the school in June on a day especially created for them.
Take a tour of the classrooms
Meet the teachers
Learn about the typical day in Kindergarten and the importance of play-based learning
 To help families prepare even more, Elk Island Public Schools has compiled a wealth of information on its website (http://www.eips.ca/programs-services/kindergarten).
 NOTE: To be eligible to attend Kindergarten in the 2017–2018 school year, children must be five years of age on, or before, December 31, 2017.
National Volunteer Week - April 23 to April 29, 2017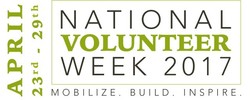 The Win Ferguson School Community wishes to extend our sincere thanks to all our volunteers. Your support and contributions are greatly appreciated! Way to SHINE.
Also, a big THANK YOU To All Of Our Volunteers On behalf of the Board of Trustees at Elk Island Public Schools (EIPS), please accept our heartfelt thank you to all the volunteers within the Division who help make our schools and programs successful. Whether it's assisting at an athletic competition, co-ordinating a fundraising event or delicately cutting out poppies for a Remembrance Day celebration, the impact our volunteers have within our school community is profound. It also offers an incredible learning opportunity for our students as it encourages them to mirror that behaviour in their own lives.
In recognition of National Volunteer Week, which runs April 23-29, EIPS extends our thanks and celebrates the hundreds of volunteers across EIPS who dedicate countless hours of their time in our schools.
2016-17 Parent Survey Results
Elk Island Public Schools (EIPS) is committed to ensuring all parents and guardians of students within the Division have a chance to share their thoughts on the overall performance of their school and the Division. One of the ways EIPS ensures its parent's voices are heard is by conducting an annual parent survey.
In January, the Division invited EIPS families to participate in the 2016–2017 Parent Survey. The survey included 15 questions regarding topics such as the quality of teaching, school leadership, parent engagement and more. The overall response rate was 16 per cent, which included close to 2,700 responses from parents and guardians across the Division.
The feedback gathered will help the Division measure its progress towards meeting the goals and priorities outlined in the EIPS 2015–2018 Three-Year Education Plan and develop strategies to better serve its students and the wider community.
Complete Parent Survey results for the Division are available by clicking here EIPS Parent Survey Results 2017
You can also review the WFG Parent Survey results by clicking here WFG Parent Survey Results 2017
IMPORTANT CHANGES TO SHARING INFORMATION VIA EMAIL

Elk Island Public Schools (EIPS) appreciates the opportunity to stay connected with parents and one of the ways it does so is through email. However, federal law—Canada's Anti-Spam Legislation (CASL)—requires that the Division must be given direct consent to continue to email its families, because occasionally, emails may contain what could be "commercial content."
On February 15, you will receive a message from the Division that will give you the option to either subscribe or unsubscribe from school- and Division-generated emails. The same message is being sent to every email address you have provided to the Division. To remain on EIPS' distribution list, you will have to make a choice as to whether or not you wish to continue receiving email for each of those addresses.
If you unsubscribe, or do not respond, you will no longer receive school- and Division-generated emails such as school newsletters, information about upcoming school and Division events, parent and community engagement opportunities and others. That's because these messages may contain advertising or promotional content from time to time—for example, school fundraisers; lunch programs; field trips; the sale of yearbooks; purchasing of student photos, books, graduation, school productions or dance tickets; athletic events with an entry fee; options for purchasing third-party supplies or products or similar events and offers—and will therefore no longer be sent out.
NOTE: Even if you unsubscribe, you will continue to receive emails regarding emergency situations and financial matters. Those who received notifications about high school attendance will also still receive those messages.
We appreciate your co-operation in ensuring the Division's distribution lists are compliant with the CASL requirements and you continue to receive only the information you feel is important.
Parent Guides to New Report Cards

Have a look at the Parent Guides for the New Report Cards.
Click on the link here. Link to Parent Report Card Guides
School Council/PTA
Win Ferguson School Council/PTA
Take a moment to check out the great things our School Council and PTA do for students at our school. Because your child goes to WFG, you are automatically a member of the School Council and PTA.
Check out the School Council/PTA website link at http://winfergusonparents.com/
Join the Win Ferguson School Council and PTA meetings to get involved in the ongoings and decisions of our great school! Meetings start at 6:45 PM in the Learning Commons.
List of Meeting Dates for 2016/17
October 24th; November 28th; December - no meeting; January 23rd; February 27th; March 20th; April 24th; May 29th; June - no meeting
Check out Ms. Lindsay's Learning Common Page
If you want to find out more about our Learning Commons (formerly known as the library), click on the link below. Ms. Lindsay has all kinds of great info about what's new, lending policies, timetables, etc.
Take the time to have a look!
Click hear for the Learning Commons Page
Division News