Remembrance Day Assembly - November 9th at 9:00 AM

Violence Risk Threat Protocol - Fair Notice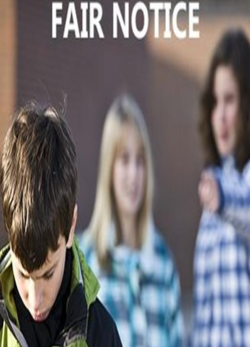 Dear parents/guardians,
 EIPS and Win Ferguson Elementary is committed to providing a safe and caring environment for all students, clients, staff and community members. As such, we have worked together with police and community partners to adopt a Violence Threat Risk Assessment (VTRA) Protocol for the Elk Island region. This is a systematic and collaborative approach to threat assessment, whereby community partners work together to investigate potential threats and put supportive interventions in place. VTRA promotes a common language and under­standing of threat assessment, makes use of the expertise of various community partners, and encourages a multidisciplinary approach to violence prevention.
All VTRA partners are committed to intervening when behaviour indicates an individual is moving along a pathway toward serious violence. Please be advised all threats of violence will be taken seriously and investigated according to the VTRA protocol. Examples include, but are not limited to the following:
violent behaviour with the intent to harm or kill another person;
verbal or written threats to seriously harm others or cause significant property damage;
internet, text or social media threats to seriously harm others;
possession of weapons including replicas;
bomb threats or making or detonating explosive devices;
fire setting; and
sexual intimidation or assault.
The Elk Island VTRA Protocol outlines how schools and agencies will respond immediately to threatening behaviour. The RCMP and school administration is always involved as a partner early in the process, with additional school division and community supports being brought in as needed. This may include psychologists, social workers, family-school liaison workers, men­tal health clinicians and other professionals as relevant to the situation. Parents and guardians will be notified as early as possible in the process. Personal information shared throughout the VTRA process will respect and balance each individual's right to privacy with the need to ensure the safety of all.
The Elk Island Violence Threat Risk Assessment Protocol is available here - VTRA Protocol
EIPS NUTRITION ADMINISTRATIVE PROCEDURE SUPPORTS SCHOOLS IN CREATING A HEALTHY EATING ENVIRONMENT.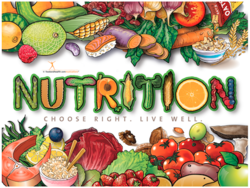 Classroom education, foods served or sold, special events, classroom rewards or celebrations and fundraising are all considered within the Division Nutrition AP. It takes the whole school community to be successful in making healthy changes in schools. Parents play an important role in supporting healthy initiatives in their child's school.
Teachers will play a role by monitoring what they bring into the classroom and school to use as rewards and incentives.
We ask parents to play their role, by not bringing "Choose Least Often" foods to schools for birthdays, holiday celebrations and class parties. Instead of doughnuts, cupcakes and cookies, consider fruit or a food from the "Choose Most Often" category. Treats that are not food related could also be a possibility. Parents could consider sending in a "Birthday Book" to be added to the classroom library with an inscription in it to commemorate their child's special day. Be creative, while trying to ensure that you follow the new guidelines.
 Click on the links below, for more details.
Administrative Procedure 164, Nutrition
Alberta Nutrition Guidelines for Children and Youth (ANGCY) Learn more about eating healthy and food selection choices in the following categories:
Choose Most Often
Choose Sometimes
Choose Least Often
Healthy Food Checker This tool allows individuals to check the nutritional information on single serving packaged food against the ANGCY. By entering the information from the nutrition label, the food will be categorized into CMO, CS or CLO foods.
November 2017 Newsletter
Check out November's Edition of "The LINK" here November Newsletter 2017
 All newsletters are available online only, all year.
School Council/PTA - Meetings for 2017-18
Take a moment to check out the great things our School Council and PTA do for students at our school. Because your child goes to WFG, you are automatically a member of the School Council and PTA.
Check out the School Council/PTA website link at http://winfergusonparents.com/
Join the Win Ferguson School Council and PTA meetings to get involved in the ongoings and decisions of our great school! Meetings start at 6:45 PM in the Learning Commons.
Meeting Dates: October 30, Nov. 27, Jan. 15, Feb. 12, Mar. 19, Apr. 16, May 28
All meetings are in the Learning Commons and begin at 6:45 PM.
School Fees

Families are invoiced for school fees at the beginning of every school year. Fees are due within 30-days of the invoice date. The simplest, and most convenient, way to pay schools fees is using ACORN by logging into the PowerSchool Parent Portal. If circumstances exist where you are unable to pay your students fees you can apply to have fees waived by submitting an Application for a Waiver of Fees.
For more information:
EIPS fees and waivers
Win Ferguson Elementary fees and waivers
Student Transportation fees
Check out Ms. Lindsay's Learning Common Page
If you want to find out more about our Learning Commons (formerly known as the library), click on the link below. Ms. Lindsay has all kinds of great info about what's new, lending policies, timetables, etc.
Take the time to have a look!
Click hear for the Learning Commons Page
Division News